Amber Hills at Cambria Care Center
How will I pay for my care?
Personal care in the United States is most often paid for privately. A number of commercial insurances, however, are beginning to become available to cover personal care. We will be pleased to research your insurance to determine if there is any applicable coverage.
Funds for personal care are available to veterans, surviving spouses and their dependent children. If you qualify for participation in this program, we will review the details of these benefits with you and assist with the application process.
When was your last inspection?
The Pennsylvania Department of Public Welfare inspects our facility annually. Reports documenting our state inspections are available through our Sales Office upon request.
What assistance will your staff provide?
Each of our residents is assessed at pre-admission and at the time of admission. This assessment determines the level of care required by the individual. Residents are re-evaluated annually or if there is a change in their condition. While the level of services will vary based on the individual's needs, assistance may be provided with bathing, dressing, medication management and support of daily living. We encourage residents to maintain their independence as much as possible. However, if a resident needs assistance, we are here to help.
What kind of staffing do you provide?
Our facility is staffed and supervised 24 hours a day. Our staff consists of Licensed Practical Nurses (LPNs) and Nurse Assistants (NAs). In addition, a Registered Nurse (RN), associated with Cambria Care Center skilled nursing facility, is available 24 hours a day to address any emergencies at Amber Hills. Our staff is kind, caring and compassionate, and gets to know each resident individually.
What type of meals do you provide?
We provide three nutritionally balanced meals each day, and also offer alternate menu choices. Snacks are available 24 hours a day. We are able to accommodate all special dietary requirements. Menus are available, and residents are encouraged to eat in our dining room. Meals are served at tables to help create a more home-like experience. If you or members of your family would like to sample our meals, please ask to do so on your admissions tour.
Do you provide daily housekeeping and maintenance services?
Rooms are cleaned on a daily basis, and more often if needed. We provide bedding, and linens for bathing. A laundry area is provided if you prefer to do your own laundry. Personal laundry service is also available for a separate fee. Our maintenance staff is on call daily for your convenience.
What is your emergency and fire evacuation plan?
We review our emergency and fire evacuation plan annually. In addition, we annually test life safety equipment and hold simulated evacuations in cooperation with local fire and emergency services agencies.
Do you have transportation available?
Transportation is available through a number of facility resources and community providers. The staff at the facility can arrange transportation to physician and medical service appointments.
Can I bring my own furniture and decorate my room?
We encourage you to bring your own furniture to the facility, and to decorate your room. To maintain the safety of our environment, it is necessary to inspect all furniture and appliances brought into the facility. If you should need furniture, we can provide all the furnishings necessary to appoint your room.
Are there physicians who visit the personal care facility to see patients?
A number of physicians routinely visit the personal care facility to see patients. A list of physicians can be provided.
Do you have a waiting list?
For bed availability, please give us a call at (814) 472-8100, Live Chat with us here on our website, or stop by.
To learn more about one of these Personal Care Centers in your area, click on one of the sites below.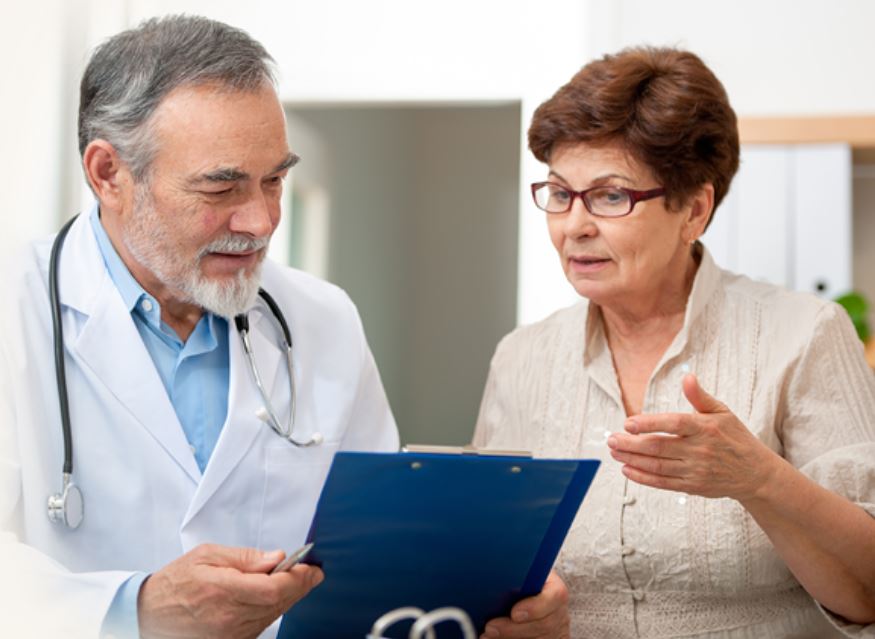 Cambria Care Center
How often does a doctor see a patient?
A doctor sees a patient as often as is medically necessary. Insurance companies may also make recommendations on how often a patient should be seen. How do you pick a doctor if their Primary Care Physician (PCP) does not have privileges here?
Our facility maintains a list of PCPs who are taking new patients. If your PCP doesn't have privileges at our facility, rest assured we have several credentialed physicians to choose from. All PCPs recommended by our facility have met our credentialing requirements.
What insurances do you accept?
We participate in most health insurance plans.
How much therapy does a resident receive?
A resident typically receives as much therapy as is medically necessary. The opinions of the therapy staff, as well as any recommendations from the insurance carrier, are considered when a physician designs and orders a patient's therapy program.
What is a skilled need?
A skilled need is one that has to be primarily addressed by either a therapist or nurse. Skilled needs may include caring for IVs, a new PEG tube, or maintaining a new tracheotomy. Skilled needs also cover physical therapy, occupational therapy, and speech/language therapy.
Does insurance pay for skilled nursing costs?
Insurance coverage can vary widely. Consult with your insurance company for specific details on your policy. Our Admissions Department can provide you with information that may be useful in discussing your coverage with your insurance carrier.
Who is your Medical Director?
By law, our facility is required to have a medical director. The name of the medical director and other members of the medical staff are available through our Admissions Department.