Facilitating a smooth collaboration between the resident, family, physician, and staff.
Physical Therapy
Physical Therapy promotes the health and function of the individual through examination, treatment, instruction, and activities designed to prevent, correct, compensate for, and ease pain resulting from injury, physical disability, or disease. Our goal is to restore each patient to his or her highest possible level of function.
Our dynamic, professional staff deals with residents who:
Are recovering from musculoskeletal injuries, burns, and other wounds
Experience pain or weakness as a result of illness, accidents, or conditions such as arthritis
Suffer from neurological damage such as stroke, Parkinson's disease, multiple sclerosis, and head injury
Our physical therapists and physical therapist assistants are all licensed professionals. They will evaluate and develop a customized treatment plan for each patient.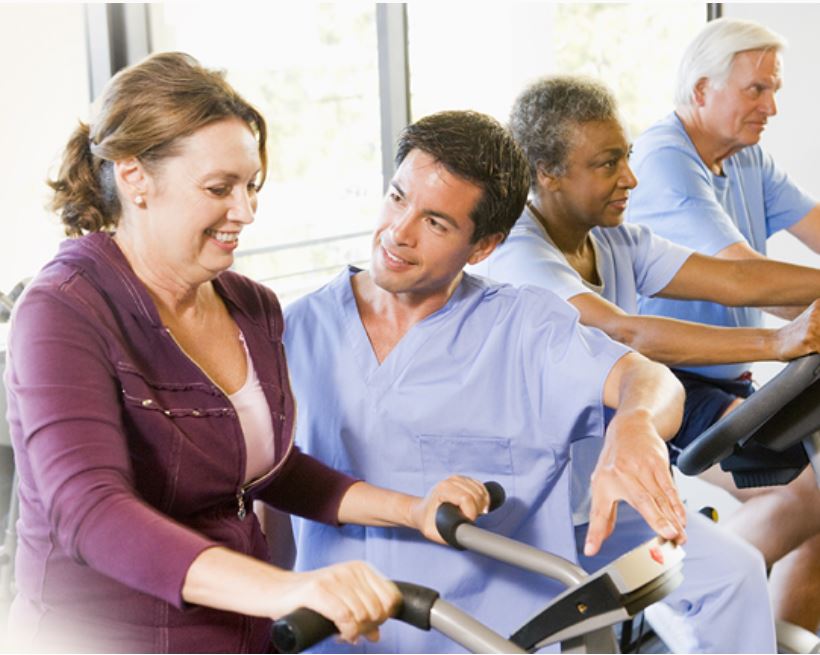 The treatment may include:
Therapeutic exercise programs to help increase muscle function, coordination, endurance, and mobility
Gait and functional training to facilitate safety and independence
Heat, cold, and electrotherapy for reduction of pain and increased mobility
Hydrotherapy or electrical stimulation for wound care and circulatory disorders
Muscle re-education to regain function
Joint and soft tissue mobilization to increase mobility
Equipment prescription, fitting, and training to maximize functional abilities